Samara
tap dancer.
teacher.
choreographer.
Samara Seligsohn is a NYC based Tap Dancer, Choreographer, and Teacher. She graduated magna cum laude from Barnard College (2012) with a B.A. in Dance, where she developed a focus on tap history, performance, and Choreography. Upon graduating, she studied heavily under the mentorship of professionals such as Brenda Bufalino, Derick Grant, Lynn Schwab, and Nicholas Young amongst others. She has appeared in choreography by Felipe Galganni, Derick Grant, Max Pollak, Leonardo Sandoval, and Tony Waag and has danced with companies including Brenda Bufalino's New American Tap dance orchestra, Nicholas Young's Sound Movement Dance Company, and Chloe Arnold's Apartment #33. As a choreographer, Samara is in her fourth season as an Artist in Residence at the American Tap Dance Foundation. She has self-produce full evening tap concerts in NYC including "My Better Half" at Steps on Broadway and "On That Note" at Don't Tell Mama. On the live music scene, samara collaborates with some of New York's rising composers and musicians through her work with KSP: Kiho Samara Project, and Solomon Hoffman's "Songwriters Orchestra". Currently, samara is working as Dance Captain and Choreographic Associate of two original Concept shows by Christopher Erk with his company The Tap Factor touring with hapag-Lloyd cruises. Spreading her love and experience of tap, she is on faculty teaching regular drop-in classes at Steps on Broadway and the American Tap Dance Foundation, and is on faculty for auditions and Summer Intensives with the Joffrey Ballet School.
"As an art of making noise, tap can just as effectively explore silence. In "MidBloom," Ms. Seligsohn and her three dancers, in Goth-inspired costumes, investigated both, punctuating their soundtrack (Poliça's "Dark Star") with unexpected pockets of stillness. (Ms. Seligsohn cites T. S. Eliot — "
There will be time
" — as her guide.)"- NY Times
"
"Off Course," set to a partly instrumental and partly a cappella version of the 4 Non Blondes hit "
What's Up?
," had plenty of durable dancing..." -NY Times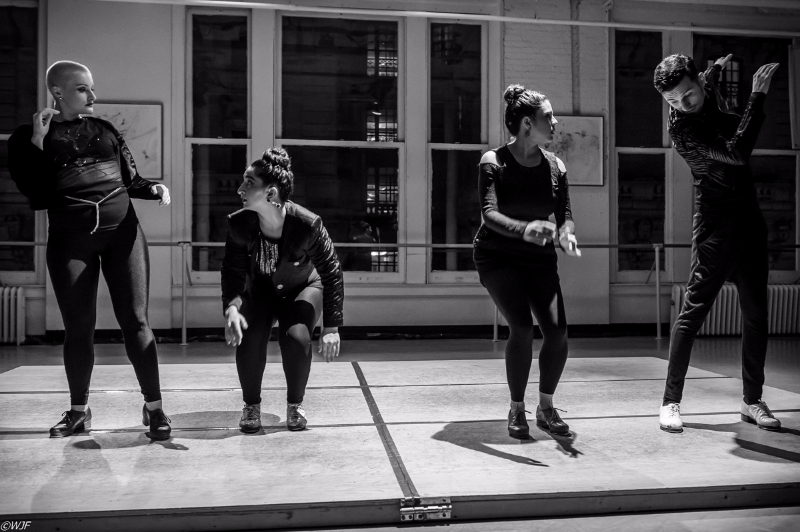 Classes
STEPS ON BROADWAY / 2121 Broadway 3rd Floor, New York NY 10023)
BASIC TAP every Friday 11:30 AM - 1:00 PM
This class is ideal for anybody new to tap dance, or anybody who wants to refresh on the basics.
BEGINNER TAP every Thursday 2:30-4:00 PM
If you have 1-2 years of experience tap dancing, this class is for you!
THE AMERICAN TAP DANCE FOUNDATION / 154 Christopher Street #2B, New York, NY 10014
ABSOLUTE BEGINNER WORKSHOPS Mondays 6:15 PM - 7:15 PM
We will start from square one and cover the fundamentals over a six week course. Loaner shoes are provided!
BEGINNER TAP Every Monday 7:15-8:30 PM
Perfect class for dancers who have learned the basics, and are ready to explore more technique, and longer phrasing.
SUBBING/AWAY DATES
Away: -----
Subbing: -----
PRIVATE LESSONS are available! Contact me for rates and scheduling.
Video
Live Performance / Music Videos
CHOREOGRAPHY